Easy Quinoa Mac And Cheese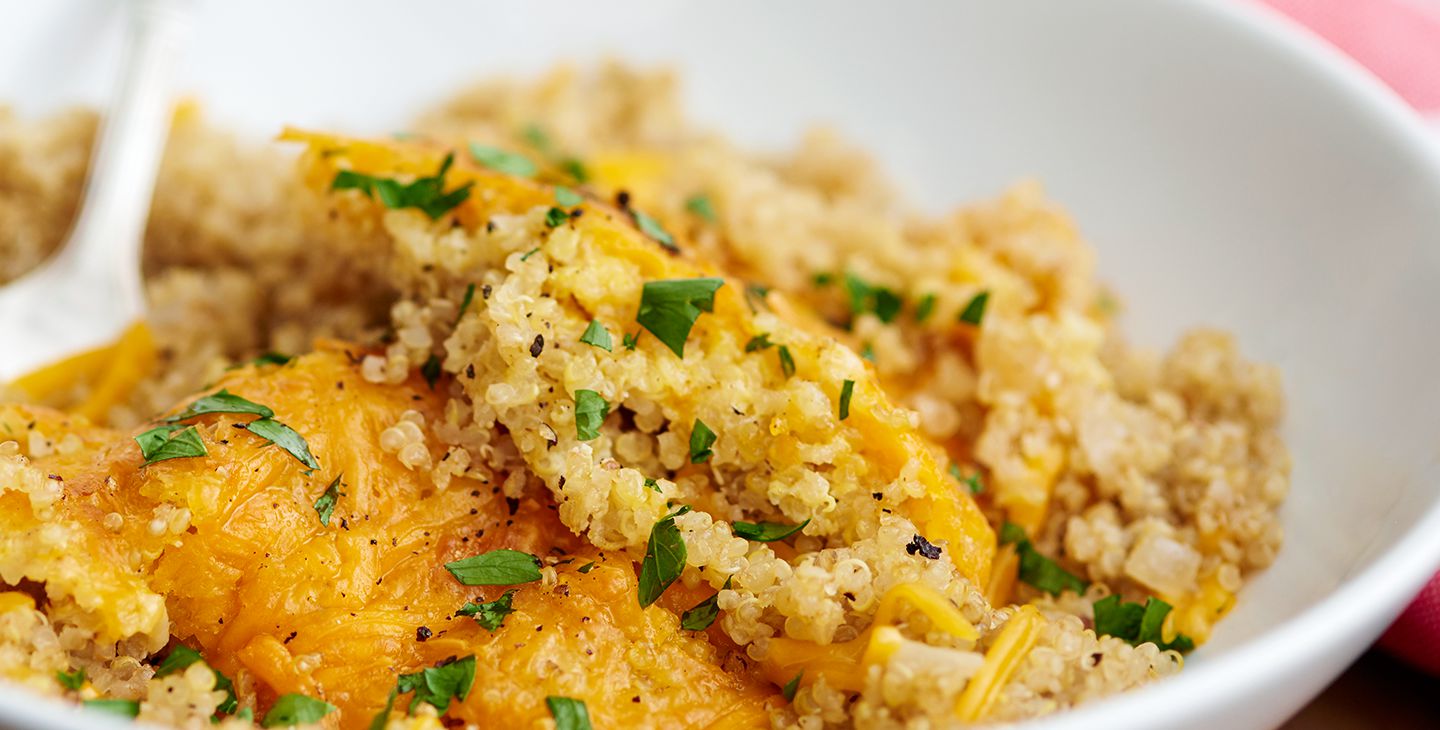 Ingredients
2 tsp. olive oil

1 tbsp. minced onion

1 clove garlic, minced

1 cup quinoa, rinsed and drained

2½ cups water

2 large eggs

1 cup Borden® Fat Free Skim Milk
1 cup Borden® Cheese Sharp Cheddar Shreds
Steps
PREHEAT oven to and spray an 8 x 8 baking dish with non-stick cooking spray.

HEAT oil in a medium skillet over medium heat until hot. Add onion and garlic and sauté for 1 minute or until onion is tender. Add quinoa and cook, stirring, until golden brown and toasted, 2 to 3 minutes. Add 2½ cups water, bring to a boil, reduce heat to medium-low and simmer, covered, until water has been absorbed, about 10 minutes. Remove from heat.

WHISK eggs and milk together in a large bowl. Stir quinoa into egg mixture, and whisk in ½ cup of the cheese. Spread in the prepared baking dish and sprinkle with remaining ½ cup cheese. Bake for 30 minutes.  Garnish with chopped tomato and green onion, if desired. Serve immediately.