Pesto Mozzarella Panini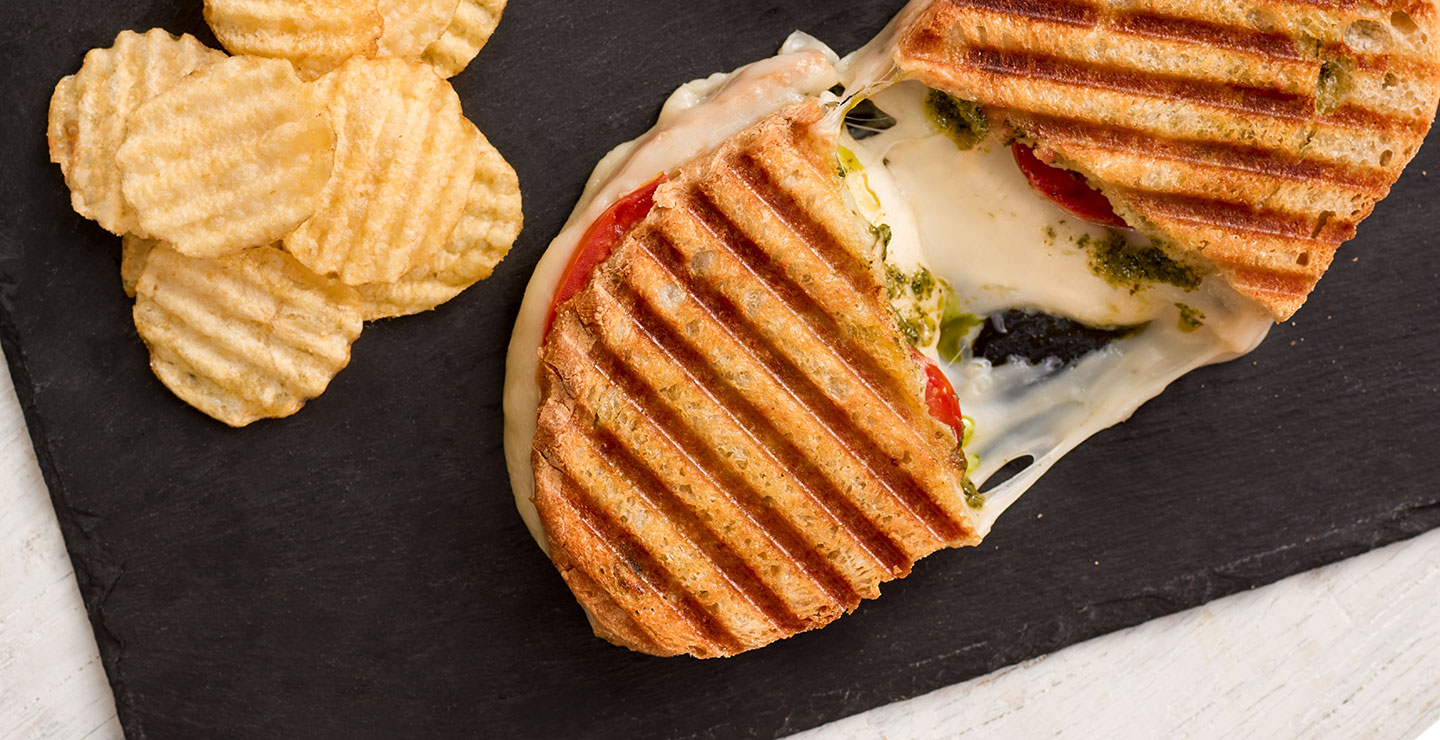 Ingredients
2 tsp. butter, softened
2 small slices Italian or sourdough bread (about 5×2-½ inches)
3 tbsp. prepared pesto
3 Borden® Cheese Whole Milk Mozzarella Slices
3 tomato slices
Steps
SPREAD butter on one side of each bread slice; flip slices over.
SPREAD bread slices evenly with pesto. Top one slice with cheese, cutting to fit as necessary, and add tomato. Top with second slice of bread, pesto side down.
HEAT panini maker or grill pan to medium. Add sandwich; cook 2 minutes or until golden brown underneath. Carefully flip and continue cooking 1 to 2 minutes or until bread is golden brown and cheese is melted.
Elsie's Tip: To make a panini without a panini press, cook sandwich in a skillet or on a grill pan. After flipping sandwich, press down with a flat lid, smaller skillet or foil-wrapped brick to flatten slightly.