It's time for a quick weeknight lunch or dinner, and you open the fridge and it's abysmal.There's sad leftovers from a few nights ago, a mystery container of takeout, and half a pack of bacon. But wait — what's that? A loaf of bread in the back corner and a few packs of Borden singles? Oh, it's on!
This is how a love of grilled cheese was born in so many American households. It's unfussy. Freakishly good. The foodstuffs of the heavens.
If you've mastered the art of the classic grilled cheese or just want to get a touch more adventurous, here are a few recipes to try. It will answer the age old question: Can you improve on a good thing? YES!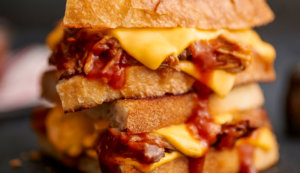 Make this beauty in the summertime when these spicy pork flavors will taste extra good with a lemonade (or just when you need a kick). The best part of this recipe is that you can customize the sauce to your liking, and pairing it with the Borden American Singles makes the textures interplay really well together.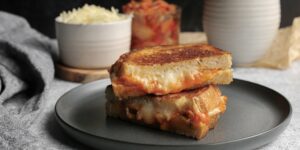 This one is for the adults in the room: Kimchi Grilled Cheese is tangy and sharp, merging Korean and American classics together for a tastebuds party. This option is a surprising and fresh twist and will instantly become a favorite.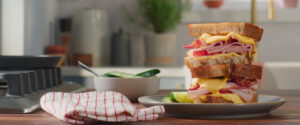 More meat, more meat, more meat! Do your kids chant this at the dinner table, or is it just us? Bacon, ham, turkey and Borden American slices make this Meat Lovers Grilled Cheese one a true grand slam homerun with the whole family.  Hint: Add pickles and you'll never eat grilled cheese the same old way again!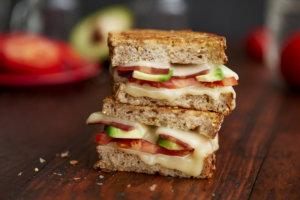 This Turkey Bacon + Tomato Grilled Cheese is essentially a twist on a California Club, but with grilled instead of toasted bread. The grilled bread makes it a much more delectable experience, and you can even add avocado to your liking. The tomato gives it a pop of freshness that shouldn't be missed.