Turkey Bacon & Tomato Grilled Cheese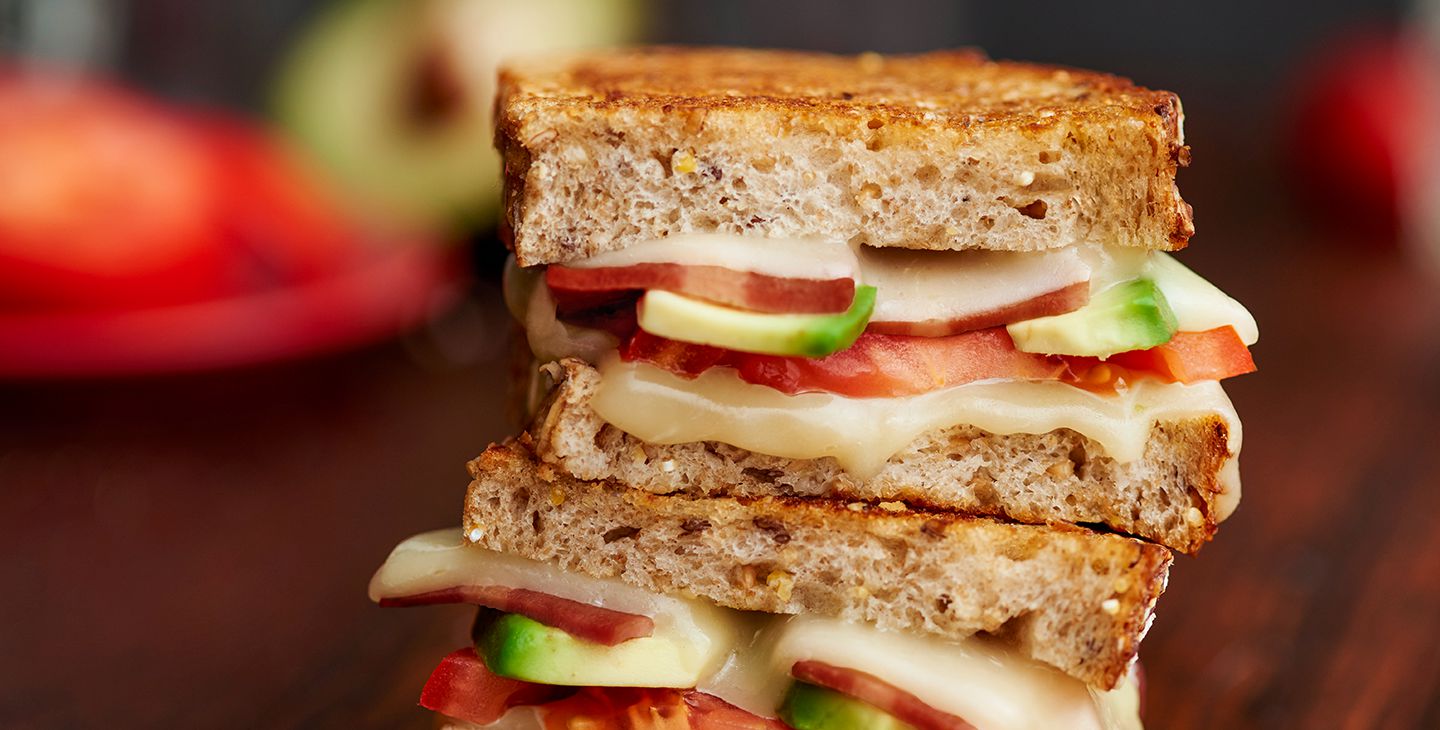 Ingredients
8 slices turkey bacon

¼ cup butter, softened

8 slices white bread

8 slices Borden® Cheese American Cheese

8 slices tomato
Steps
COOK in a bacon large skillet according to package directions; set aside.

HEAT a panini press to medium-high heat. Spread butter onto one side of each slice of bread. Lay 4 slices of bread, butter side down, on a cutting board. Top each slice with a slice of cheese, 2 slices tomato, 2 slices of bacon, and another slice of cheese. Top each sandwich with a second slice of bread, butter side up. Grill the sandwiches until the bread is golden brown and the cheese has melted.
Elsie's tips:  Sandwiches can be prepared in a skillet over medium heat, if no panini grill is available.  Toast on each side until bread is golden brown. Remove from heat and cover with a lid if more time is needed to melt cheese.