Game time means go time!
Whether you're hosting the party or bringing a dish to share, we've got you covered. These are some of our favorite appetizers that will get your team huddling around the snacks well before halftime.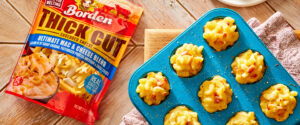 These Mac And Cheese Bites are so addicting, we had to keep ourselves from eating the whole tray in one go! Using Borden's Mac+Cheese Shreds to make the creamiest sauce, we add tender elbow mac and and crumbly bacon to form delightful bites that you secretly wish were bowls. We won't tell.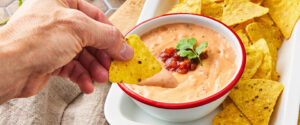 Queso dip is a must-have for any gathering. It's easy to pair with salsa and yellow (or tri-color) tortilla chips and it disappears as fast as it is to make. Tip: Serve with mini bowls so guests can spoon their own dip rather than have to go back to the main bowl.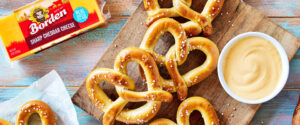 Bavarian pretzels are great for ball games, football games, home games, really any game is a great excuse. For gatherings, you can create super easy pretzel sticks or smaller mini-pretzels! The MVP is the cheddar cheese sauce made with, of course, Borden Cheese.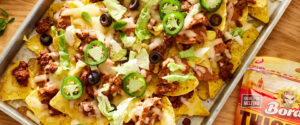 Who isn't a fan of sheet-pan nachos? These are a winner for any sporty gathering, and you can prepare them in next to no time at all with a ton of customizable ingredients — chicken, jalapeño, olives, and Borden Thick-Cut Nacho Shreds, created specifically for nacho lovers. It's crunch time!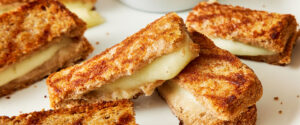 These mini pizza dippers with Borden Mozzarella Cheese are a fun choice for when there will be kiddos (or vegetarians!) at the party. Tip: The same mini bowls you use for the queso dip can be put out with the marinara sauce. It's essentially a merging of pizza and grilled cheese, and it's as delicious as it looks!