Let's face it, meal time can be chaotic. Busy schedules, picky kids, poor planning — take your pick from the common pitfalls. Baked dishes are an easy solution that doesn't involve a ton of time or prep but they're great for leftovers.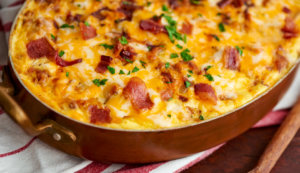 Make this beauty on Sunday night and portion out your morning meals for the first half of the week. Work days run much more smoothly when you're not stressed about breakfast.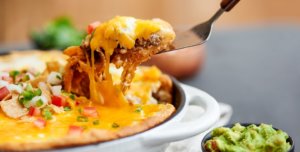 Tacos? Love. Pie? Love. Put the two together and make cheese the star ingredient and you've got one crowd pleaser of a dish. Tip: Borden Cheese Sharp Cheddar Shreds are a versatile staple to have in your fridge anytime.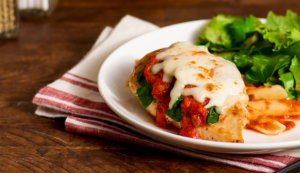 Borden Cheese's Thick Cut Mozzerella Shreds are the true star of this dish — melted perfectly atop a layer of chunky tomato sauce, green spinach, and of course, juicy chicken breast. Option: Swap out the spinach for a layer of basil for a caprese twist!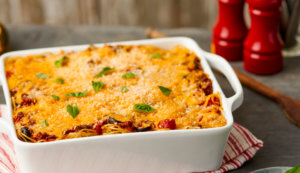 This one is a kid favorite and a weeknight meal star. It's spaghetti that acts like a lasagna. No more slimy spaghetti noodles, either — this dish crisps up with noodley edges and is topped with melty Mild Cheddar and Parmesan.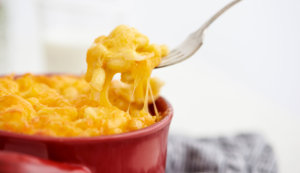 You can't go wrong with mac and cheese pretty much ever.  But ELSIE'S Mac + Cheese is the stuff of legend! Take a little extra time to make more servings, and you're set for workday lunches a few times this week. You can customize it by adding protein and vegetables, too.